Remember these Louis-style kids chairs from Home Goods? I had originally planned on reupholstering the fabric, but I decided to just paint the frames.
A couple coats of glossy peacock blue paint later...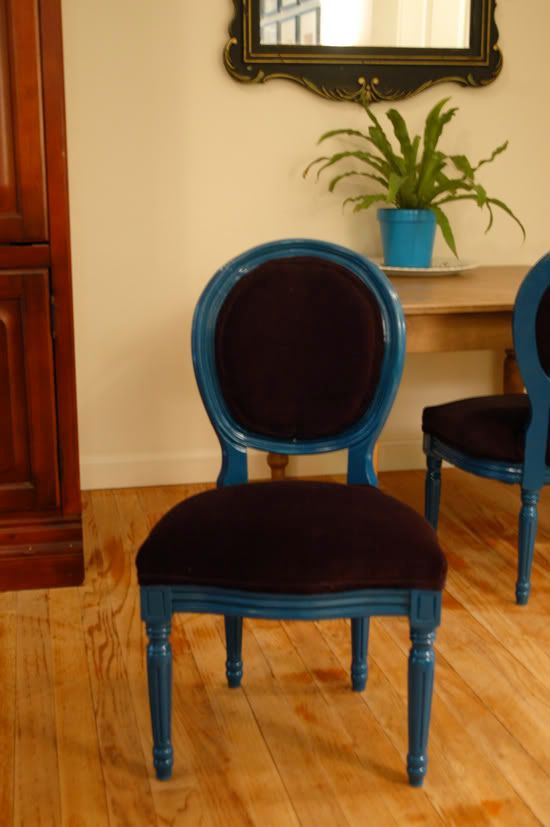 What do you think? I have them tucked in the corner of our living room. My girls have snacks there sometimes, but mostly use the table for art projects.