Like
DIY modern art
, it is also tricky to really pull off DIY lighting solutions. There have only been a few projects out there that I really like (
here was a good one
).
But I can't get over how great
this lighting project
is. The owners of Abilene Bar in the Carrol Gardens neighborhood of Brooklyn needed inexpensive lighting for their restaurant and came up with this idea.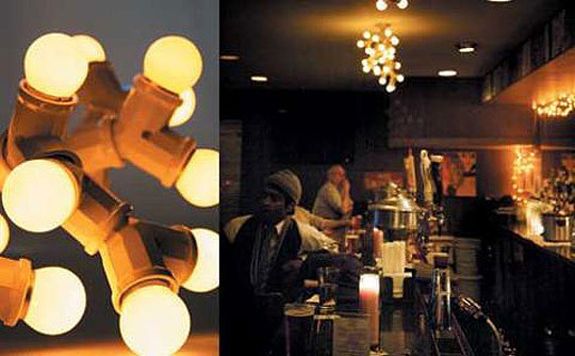 They layered many of these simple and inexpensive socket adapters from Home Depot together to create a coral or branch effect. The best part is there is absolutely no hard-wiring required. The first socket just screws right into your existing light bulb socket. Completely genius!
I like the white sockets seen here, but I'd also consider spray painting the outside of the sockets red or gold.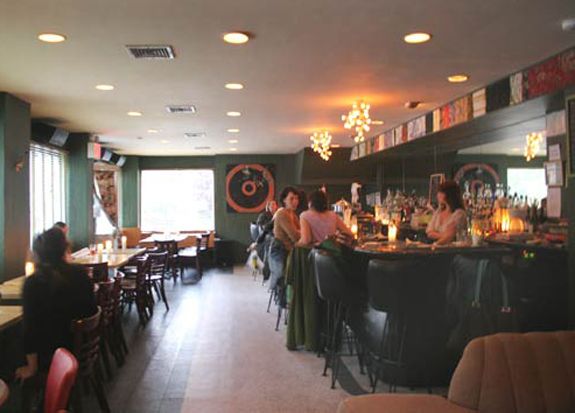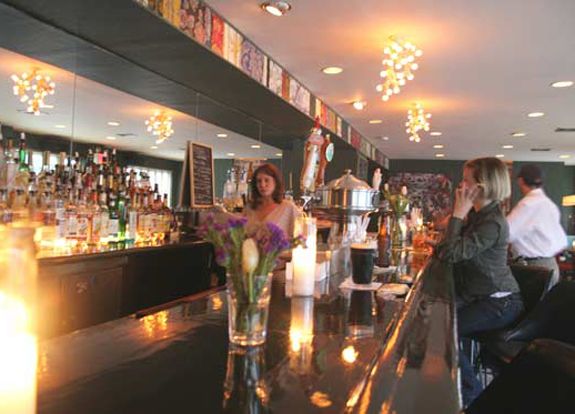 Image sources:
Time Out NYC
,
NY Mag